from pedrovidigal
Hi,
I was talking to a friend on being super affiliates for
joint venture partners and I feel there are some
useful pointers even newbies can start applying
and aim towards being one of the best affiliates.
So starting from this week, based on my experience
of being a super affiliate, I will be providing
a series of blog posts, high value info so that
you can immediately start to create your own
product and make your product line.
And with your product, you can path your route
of being one of a super affiliate like me.
So are you ready?
Here goes…
1. Build your list from ZERO and UP.
A list is the most important aspect of a business.
I have learnt from an experienced internet marketer
that you can sell your business, but you can always
have your list to fall back on.
Read more

from pedrosz
Updated on 17 August 2009:
Alvin has specially created a special report just for my loyal subscribers and readers.
>>>Click here to download now.< <<
Here are the 3 lucky winners!

1. Miguel Sanchez
2. Eelin Chong
3. Anthony Brindley

I will be contacting the winners and sending them their prizes!

Congrats again and everyone is a winner here because you took action!

Do leave a comment on how you feeling right now, as a Winner!
(In JohnYeo.name, everyone wins!)

Meanwhile, you can also download a FREE report on Keyword Engineering Blueprint.
Hello my dear reader,
To thank you for being my loyal reader, today my friend, Alvin Huang is going to giveaway 3 copies of Authority Blueprint X. (You can view the sales page if you want to know the exact description.)
Retail price: US$77
This time, I going to make it very easy for you. Yes, I promise. :p
Here is how you can do it…
Read more
* Start of Interview *
1. Please introduce your name, who you are, which country are you staying in and your area of IM expertise
My name is Alvin and I'm from Singapore. I run a full time search engine optimization consultancy called Savant Consultants. Our company services various multi-national companies and small to medium enterprises in my country.
In addition to that, my other company Mentis Marketing produces and markets our own self improvement products too. And more recently we have ventured into selling internet marketing products.
2. Share with us your first success in Internet Marketing and how did you do that
Read more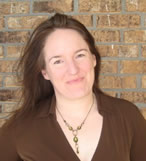 Hi. I"m Nicole Dean, and I was invited here by John to be a guest expert this week. All summer long, I"m doing a Blog World Tour where I hop from blog to blog, meeting new readers and sharing free information as well as recommendations for valuable resources.
So far, I"ve visited a variety of blogs, from work at home success blogs, to internet marketing blogs. It"s been quite an adventure to say the least.
Oh, and a quick note. I give away prizes at each stop on my journey to people who take the time to comment. Usually you can win the report of your choice from SRZone.com – check out the available reports by clicking here. Hint: My favorite is Homepreneur Habits. 😉
So, keep an eye on your email account that you use when you leave comments. That"s how we send prize notifications. You can only win though, if you comment, so please do leave some thoughts. And, yes, that"s the only reason we"ll contact you.
Onward. At the moment, as you can see in the picture below, I"m sitting overlooking a golf course in Crossville, Tennessee, watching golfers go by. I"m on vacation, but I have my laptop so, while the kids rest a bit, I"m pounding out some of these blog posts. Freedom to travel where I want, when I want is one of the reasons why I"ve chosen to earn money with affiliate marketing. And, that is our topic today.
First of all, what qualifies me to talk about this topic here? Well, anyone can talk. So, I should instead answer the better question – Why should you listen to me? Read more
* Start of Interview *
1. Please introduce your name, who you are, which country are you staying in and your area of IM expertise
I'm Ron Douglas from Traffic Sage.. I'm a New York born Internet Marketer, Author, and Search Engine Marketing service provider. I'm proficient with many aspects of IM, but I'd have to say that my expertise is using leverage for website promotion and list building.
2. Share with us your first success in Internet Marketing and how did you do that
Read more

from alexanderyee
Hi, let me share with you a story.
When I first started off, my mentor told me to create an e-book from scratch so that I can sell it. At that time, I didn't know much of using other people's content. And neither did my mentor.
So I foolishly spent 6 months creating an ebook from scratch, waking up at 5am every morning just to write.
It was my wedding planning ebooks then.
In order to get more materials, I bought wedding related magazines, wedding planning books and spent countless hours surfing the net to read up more on wedding.
Guess how much I spent?
Read more
As I have always shared with my coaching students, you have to follow these very important 3 factors to succeed online (or offline).
I am very happy that by following these 3 very important factors, my online business has soared to another level.
In a recent Joint Venture Giveaway By Reed Floren & Alan Magliocca, my team (under "John Yeo") is ranked as Number 1 and we were really excited about it!
Congrats to the other winners such as #2 Scott Drake and #3 Socrates Socratous. =)
"Clap clap clap!
There are a total number of 169 Joint venture partners.
List building has always been a very simple business strategy and it is a guarantee source of traffic for any new product launch or promotion as an affiliate or joint venture partner.
And this is how you can easily do it right now!